KONTINUUM
3rd July 2021
KONTINUUM 001: welcome back to the dancefloor! Tactical frequencies paired with hypnotic rhythms are deployed as guides, navigating our movement through the collective climate. A new space to reconnect the community and stimulate the mind & body.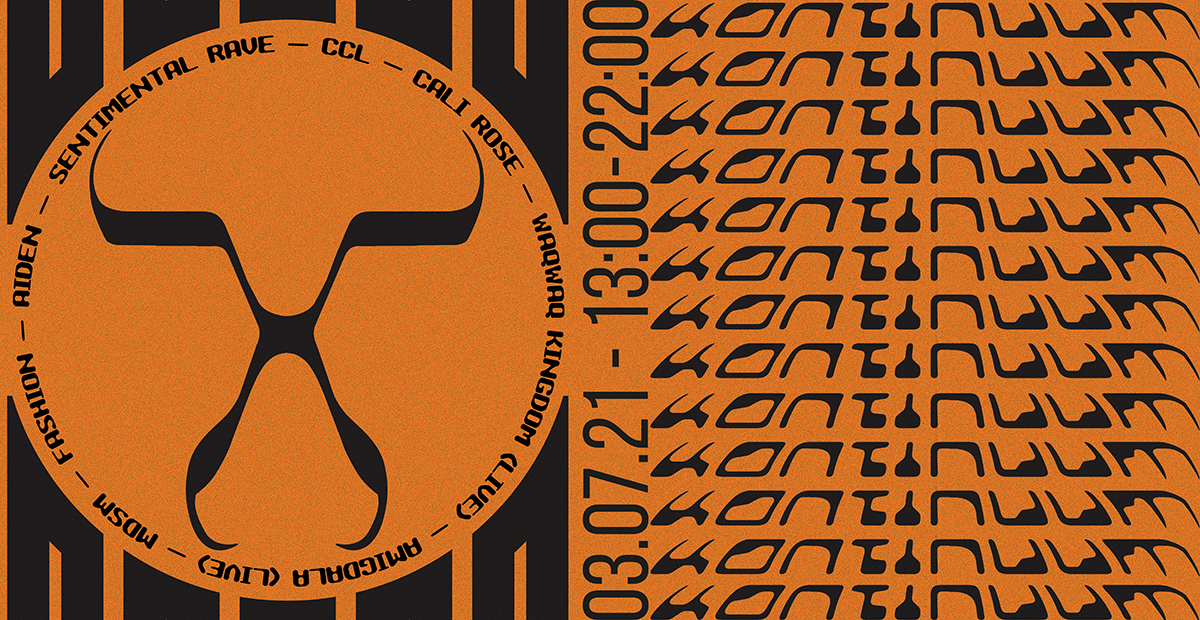 Graphic Design: Bod [包家巷]
Sentimental Rave
www.soundcloud.com/sentimentalrave
CCL
www.soundcloud.com/ccl-url
Cali Rose
www.soundcloud.com/caliladiabla
WaqWaq Kingdom (Live)
www.soundcloud.com/waqwaqkingdom
Aiden
www.soundcloud.com/4idenmusic
Amigdala (Live)
www.soundcloud.com/amigdalaberlin
Fashion
www.soundcloud.com/sexedunange
MDSM
www.soundcloud.com/mdsm_certified
---
12 euros at the door - Limited capacity
Vegan Indonesian food by Tempehhof
Attendance is only possible for guests who can present a negative COVID test result not older than 24 hours at the entrance or a proof of full vaccination
Check https://test-to-go.berlin/ for centres around the venue or close to your home.
All guests attending this limited event are required to follow house rules put in place to limit contact between guests and the potential spread of COVID-19. Trauma Bar und Kino uses recommendations of the Robert-Koch-Institute and guidelines set by the Berliner Senat for its hygiene rules, which will be strictly enforced.
This programme is supported by Neustart Kultur - Initiative Musik