Magic Island + JSR Company: ENCAJE FOR TEN
24th July 2021
PERFORMANCE
DANCE
Concert
Over two nights in July we will present a unique outdoor event that bridges two Berlin-based female forces of their respective artistic fields: the iconic singer-songwriter Emma Czerny, aka Magic Island, together with Cuban choreographer Judith Sánchez Ruíz and her JSR Company.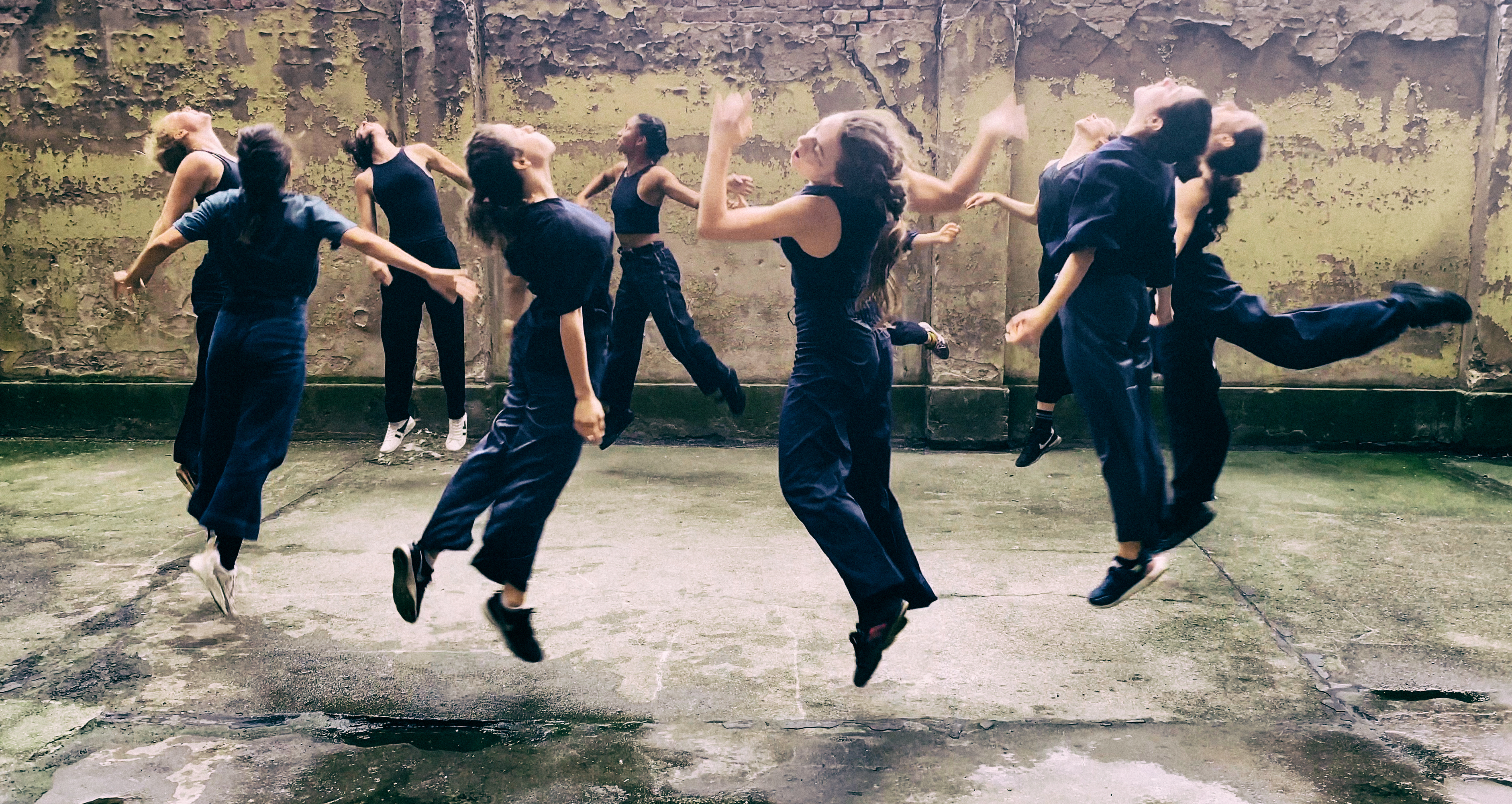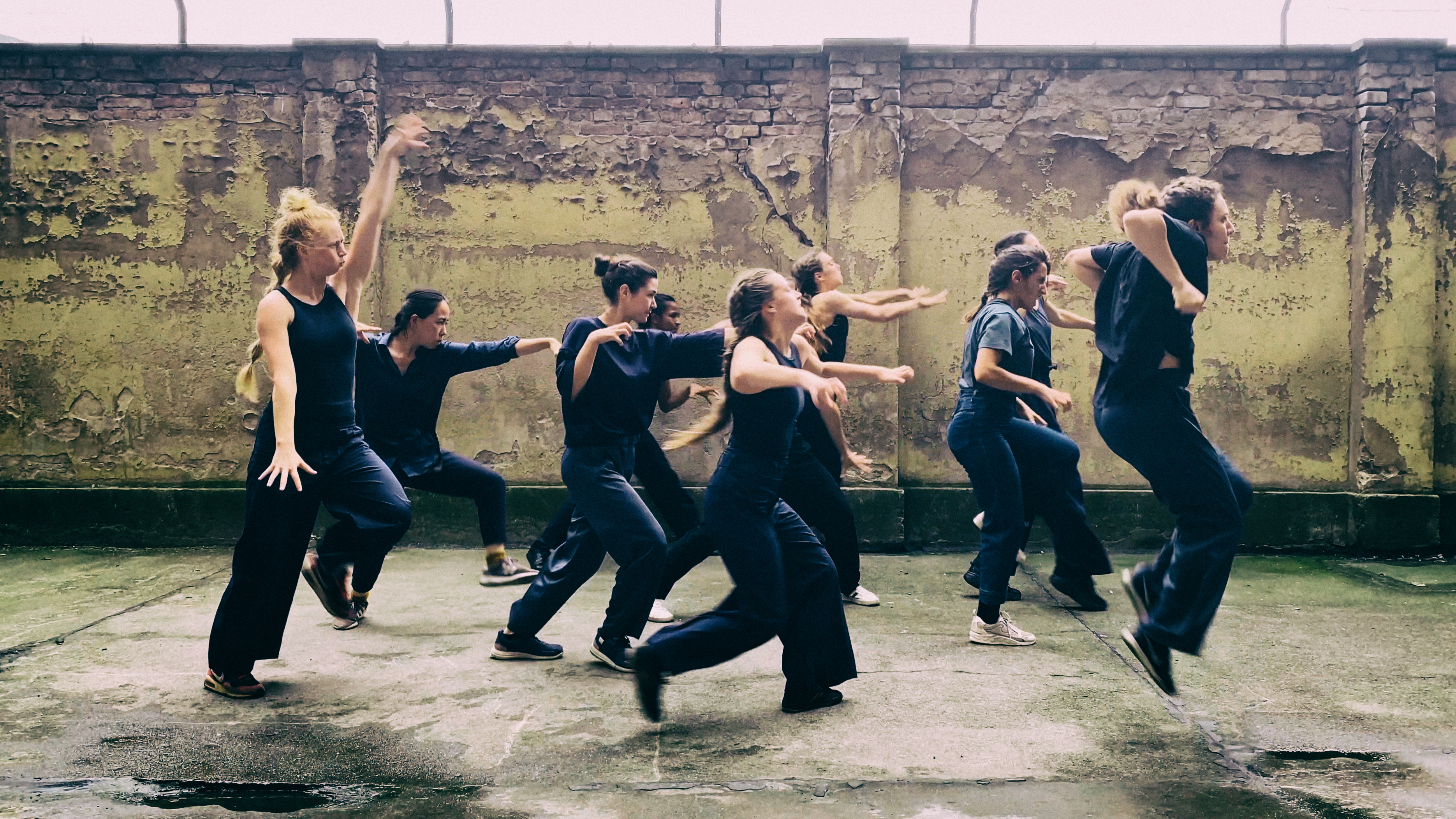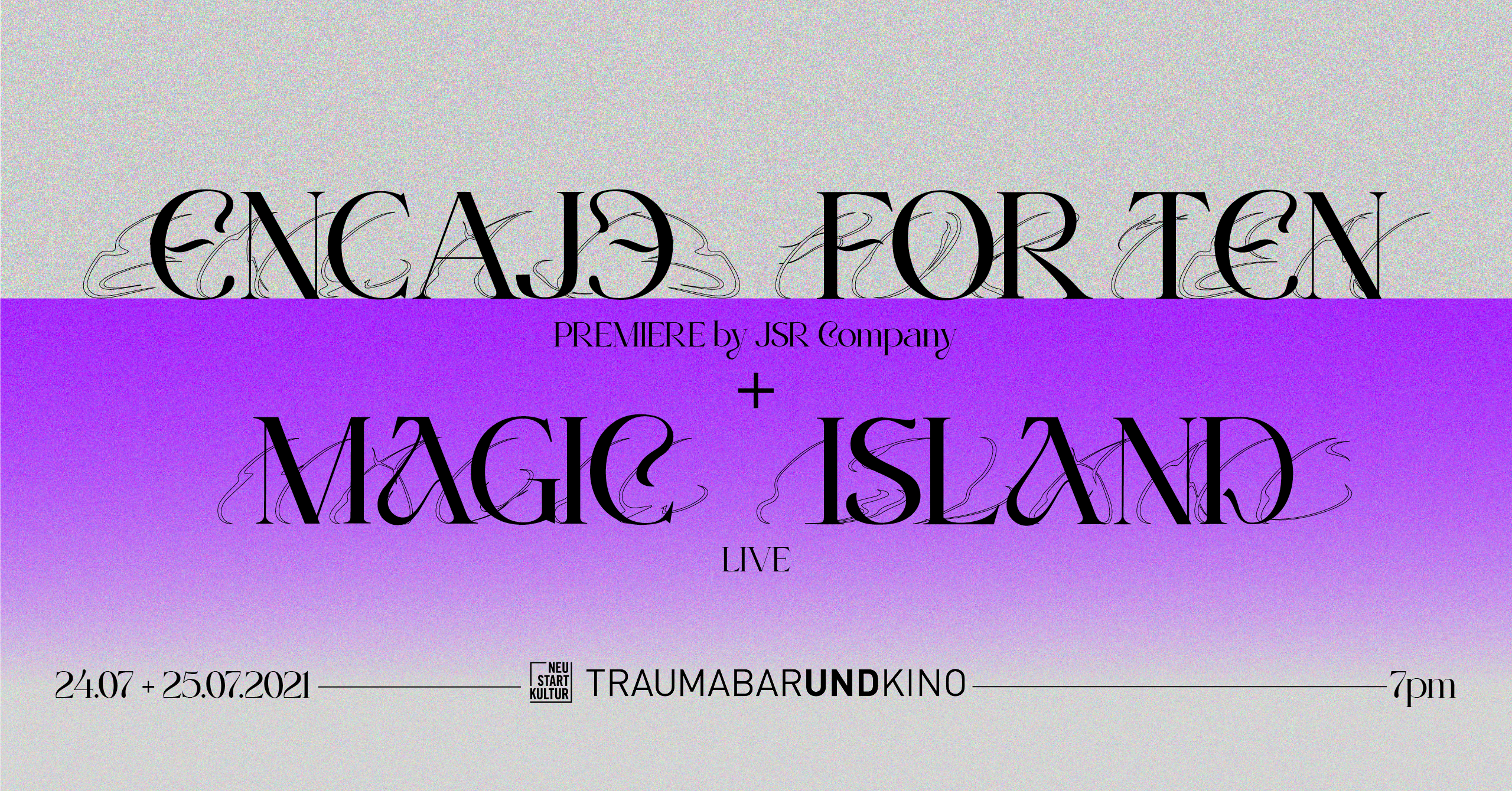 In an intimate concert, Magic Island will be filling the hot summer air with her ethereal soundscapes, driven by assertive beats and topped with her inimitably graceful voice. And just before dusk, we will be witnessing, after several years in-the-making, the world premiere of JSR Company's dance piece ENCAJE FOR TEN - a truthful work of empowerment with a cast of ten female dancers interlaced in a complex multi-layered composition.
Dates: 24th & 25th of July, doors open at 19:00
Due to limited capacity we kindly advise you to book your tickets in advance [see ticket link]

MAGIC ISLAND
»It's a dirty, reduced piece of pumping R&B but on top of it the singer's voice adds an odd and honest twist to the entire track. She makes it work and really transports that emotion of getting overwhelmed by the unfair system in which we all operate in.« - NBHAP
Having been described as 'honest pop', Magic Island's soundscape is permeated by haunting and unforgettable flavors. With her Berlin-based solo project, the artist weaves together powerful compositions with tangles and twists of her signature weirdness. Magic Island sculpts loops and hooks pulling freely from R&B, experimental pop, soul and mainstream sounds. On her multiple tours across Europe, North America, Asia and the Middle East, Magic Island tells the story of a jaded soul and an innocent heart; her incessantly addictive tracks embrace the profoundness, the tragedy and the magic of the world. The enchanting lyrics in songs like 'Warm Heaven' belie the desperate feminine rage that is compressed into her melodies. Her world is a fluid place for contradictions – Magic Island's hymns speak of softness and strength with a conviction that the two are not exclusive from each other.
https://magicisland.bandcamp.com 

This concert is supported by Neustart Kultur - Initiative Musik
ENCAJE FOR TEN by JSR Company
Taking point of departure in her well-toured improvisation-based solo ENCAJE, Judith Sánchez Ruíz is now ready to blow up her own creation by projecting her explosive and ever-changing energy out on ten dancers. All women. All under the same powerful spell of constant unpredictability.
The piece was originally inspired by the French-Cuban-American feminist writer Anaïs Nin and her prolific diaries (spanning from 1931-74), which have given account to a woman's deeply explorative voyage of self-discovery. Build on her own personal archive of dance journals, Sánchez Ruíz revives Nin's legacy by flipping through her pages on different expressions, emotions, and everyday material. This results in a jump-cut effect in the movement language, yet a certain intimacy is preserved. One phrase is interrupted by the other - like constantly turning the knob on an old radio, jumping from one station to the next. Each dancer carries herself as a strong individual with both her signature and lifeline to disclose. The lines and layers in the composition become almost labyrinthine, but the ten bodies are nevertheless unified - by the disorder and by the vulnerability.
Judith Sánchez Ruíz began her dance studies at the age of 11 at the National School of Arts in Havana, Cuba. In 1999 she moved to New York where she founded the JSR Company in 2010. The year after she relocated to Berlin. She has been awarded grants by The Rockefeller Brothers Fund, The American Music Center's Live Music for Dance program as well as the Baryshnikov Arts Center, and Martha Duffy Resident Artist Spring. Her works have been presented in numerous international festivals and have been commissioned at Danspace Project St. Marks Church, Guggenheim Museum, Whitney Museum, Storm King Art Center, and Trauma Bar und Kino.
JSR Company is experimenting with a form of choreography that relies on layers and subjects switching in volatile ramifications of improvisation. A new way to envision choreography.
Concept and choreography: Judith Sánchez Ruíz | JSR Company
Dancers: Aya Toraiwa, Charlotte Virgile, Dana Dana Pajarillaga, Dunya Narly, Eléonore Pinet-Bodin, Laura Morales, Meggie Malou Blankschyn, Whitney Casal, Wibke Storkan, Lotta Sandborgh
JSR Company Interns: Giulia Rossi, Tocas Beni
Composer: Simone Antonioni
Styling advisor: Don Arentino
Lighting Designer: Shaly
Production: Pierre Renard, Troels Primdahl

Technical support: Rasmus Lauvring, Xavier Perrone
https://www.judith-sanchez-ruiz.com
We would like to remind all our guests that attendance is only possible for guests who can present a negative COVID test result not older than 24 hours at the entrance or a proof of full vaccination.