Funeral for a Wedding
13th August 2021
Every tear shed is a drop of immortality.
— Angel of Mercy, Magic: The Gathering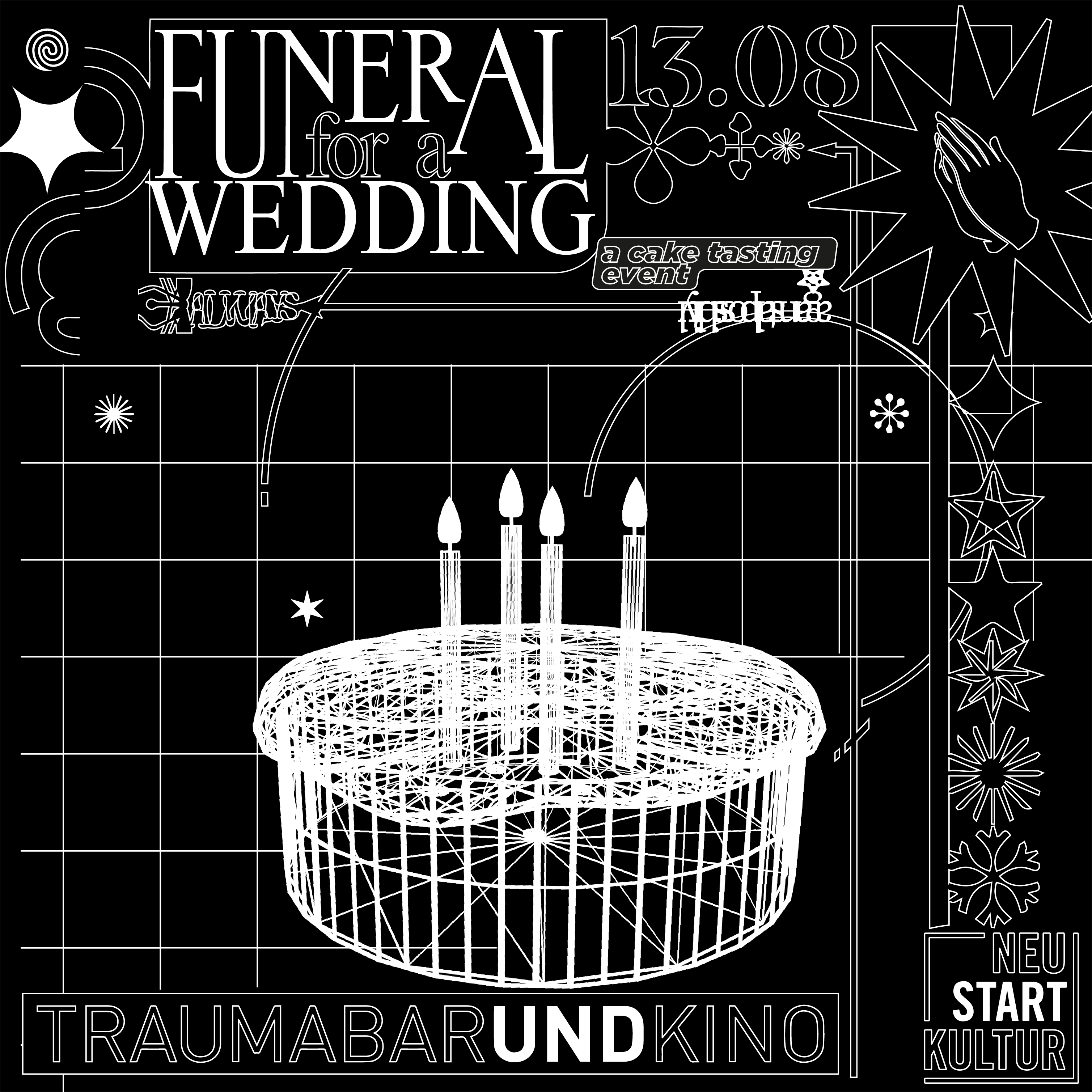 We request the pleasure of your company at Funeral for a Wedding.
Claim your seat at the family table where we will mourn/celebrate with a cake ceremony.
Leave your troubles at the door.
Invited by magnificent Tea Strazicic aka Flufflord
Live performances by Gil and Iku
Hosted by Francisco Javier Crende Castro & Passion
Cakes by Linnea Palmestal & rustcakes
Blades by Whiterose
Candelabras by Timothy Gasbarro
The live acts of this event are supported by Neustart Kultur - Initiative Musik
We would like to remind all our guests that attendance is only possible for guests who can present a negative COVID test result not older than 24 hours at the entrance.