FALSE PRPHT + DAEMON, BUNGALOVV, I-VYE
15th October 2021
INSTALLATION
PARTY
CONCERT
Join us for the finissage of Infinite Scroll showcasing artists invited by i8i.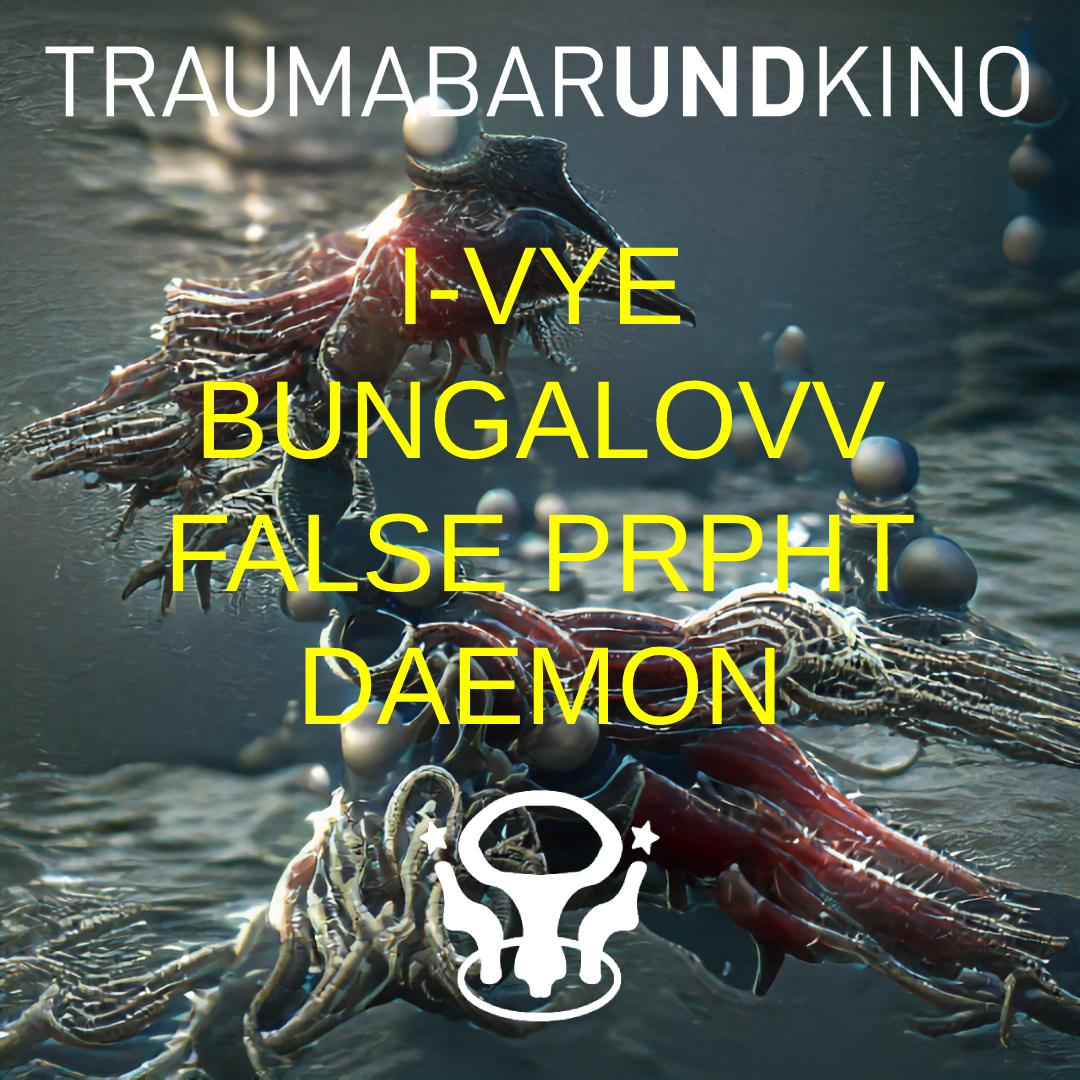 Infinite Scroll will be opening on September 17th and 18th 2021 and will be on view until October 17th.
FALSE PRPHT + DAEMON [LIVE]
Alongside collaborator Poozy, FALSE PRPHT is part of the Richmond-based audiovisual collective PRISON RELIGION. Since 2016, the duo has been developing a dark universe made of direct and rabid trap over energetic industrial beats. DÆMON uses lyricism to express a range of emotions drawn from his personal experiences, in addition to abstract ideas and social commentary. The California native released his debut album, ÆOS, in November 2018 on the Intelligent Models label.
https://www.youtube.com/watch?v=20bbLpviZTY&t=390s
---
BUNGALOVV [LIVE]
Bungalovv is the electronic alternative music project lead by Pablo Betas, a core member of the international acclaimed label Infinite Machine and also founder of Trrueno (AR).
https://bungalovv.bandcamp.com
---
I-VYE [DJ]
Zurich-based artist and researcher Yara Dulac Gisler – who works under the alias I-VYE - will be closing the event with a 2-hour DJ set.
https://soundcloud.com/user-216590376-264983729/a-real-trick
---
This event is situated inside the ongoing exhibition 'Infinite Scroll' by i8i, curated by Madalina Stanescu.
This is a 2G event. No entry without vaccination pass or recovery document.
Gefördert von der Beauftragten der Bundesregierung für Kultur und Medien und der Initiative Musik www.kulturstaatsministerin.de www.initiative-musik.de