CLUB UNCLOG
20th May 2023
A club night designed to activate the immersive installation by Anne de Vries featuring all-star line-up: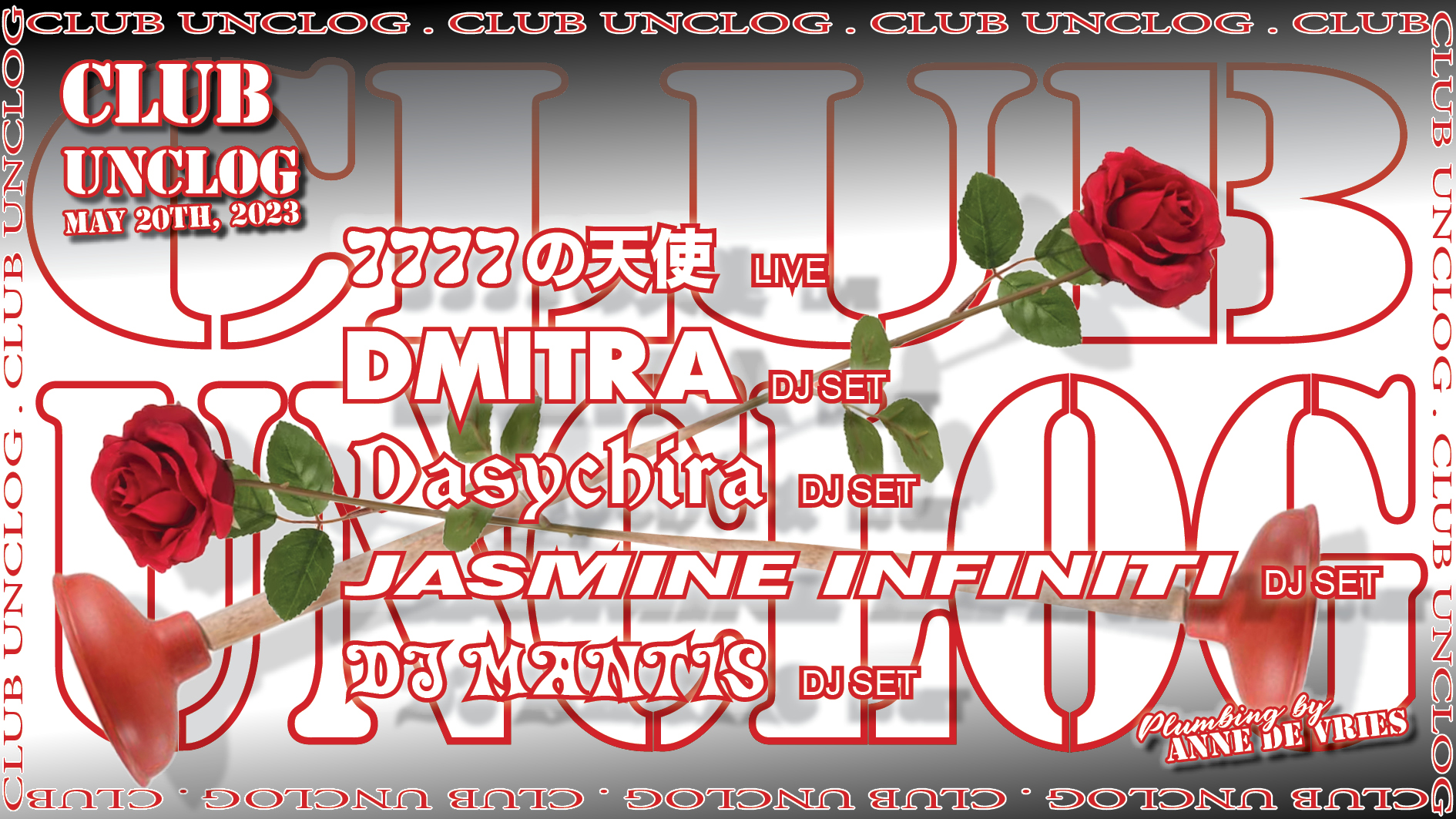 Jasmine Infiniti
DMITRA
Dasychira
7777 の天使 (live)
DJ Mantis
This event will be hosted inside TRAUMA UNCLOGGED, the installation by Anne de Vries.
Anne de Vries' latest art project TRAUMA UNCLOGGED is about the connections between clubbing and plumbing. Anne has dismantled and flushed our venue thoroughly before a drastic reconfiguration. We hope you appreciate this new and more open layout, as well as the events we have prepared to complement this unique setting.
If your personal situation doesn't allow you to afford a full-priced ticket, please contact us directly no later than 1 day before the event: reduced (at) traumabarundkino.de