Malibu (LIVE) [SOLD OUT]
6th October 2023
concert
INSTALLATION
exhibition
For the second concert within this month of programming, we're excited to invite French electronic producer Malibu.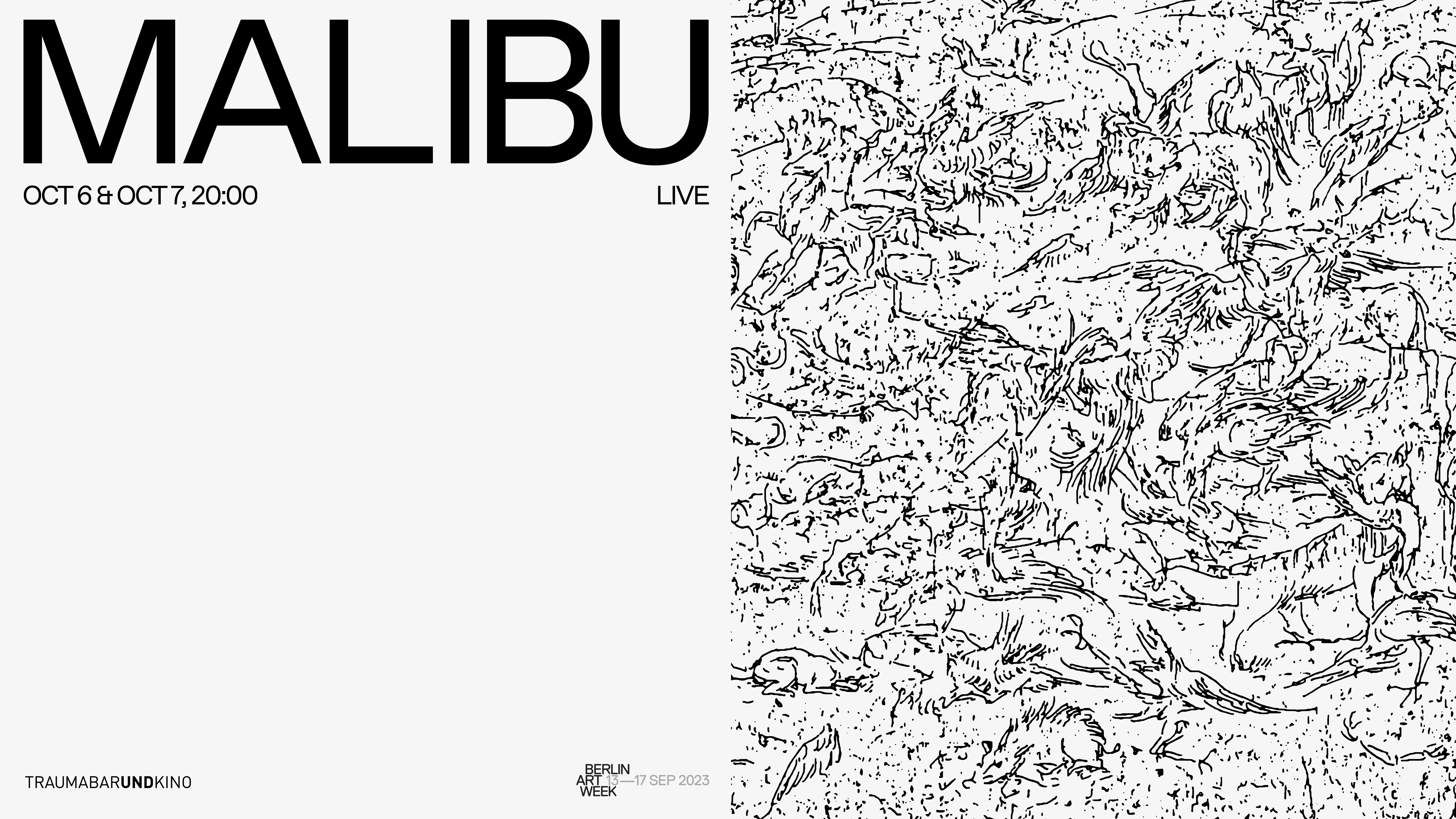 Flyer by Flavius Augustin Budau
Having toured with Julianna Barwick, Malibu has made her stamp as the rising star in the ambient music world. With ebbs and flows of oceanic vastness, her music sweeps like natural tides beneath delicate vocal reverb—featuring guest instrumentalists such as cellist Oliver Coates on her most recent EP, Palaces of Pity.
Malibu will be performing her ambient and ethereal music live for two consecutive nights (6.10 + 7.10) from within the exhibition MAIN BODY by Sally von Rosen, curated by Madalina Stanescu and Juliet Kothe. Situated inside an impressive sculpture, Malibu will respond to her environment with her eternally-shifting emotive soundscapes for her listeners to bask in.
*This will be an intimate performance so the two events are very limited capacity.