MIASMA
22nd October 2022
MIASMA – a debut live AV installation by Hannah Rose Stewart & Blackhaine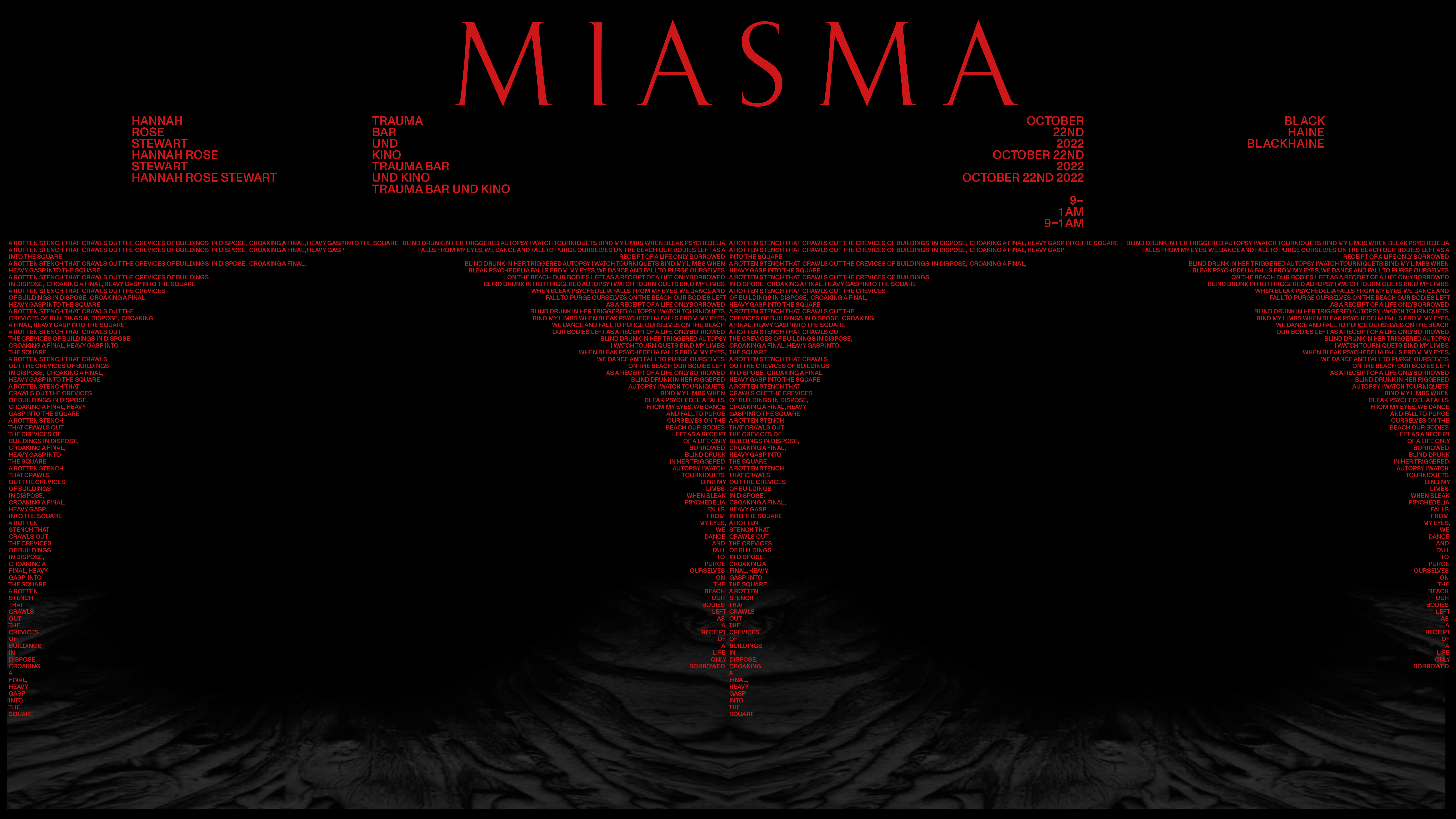 @6footstranger
@blackhaine
artwork by @jorditheler
Untimely visitors drift upon a twilight beach, a blackened hole opens in a car park, exhausting into the atmosphere and afflicting a nearby town. This is the story behind MIASMA, a live AV installation by Hannah Rose Stewart and Blackhaine.
Drawing from Ligottian horror, MIASMA takes place in an unnamed seaside town in the artists' home region of Northern England. The work incorporates 3D design, neo-noir film, and the Japanese dance theatre of Butoh to unearth sensations of dread, mourning, and alienation.
Strange faces twist and curl while characters stagger past illegible signs of defunct businesses that gesture to Mark Fisher's Ghosts of My Life:
"You suppose that you could be in familiar territory…Few landmarks. The tracks have numbers, not names. You can listen to them in any order. The point is to get lost."
MIASMA autopsies the corpse of post-industrial urbanity, carving out its wounds in unparalleled catharsis: an encounter with darkness that oscillates between the solemn and abrasive.