Nia Archives - Up Ya Archives
25th March 2023
For her international tour 'Up Ya Archives', rising star Nia Archives will bring her UK flavours to Trauma Bar und Kino for the only live show in Germany together with Izco & Reek0 and local DJs Hanaby and Malengo.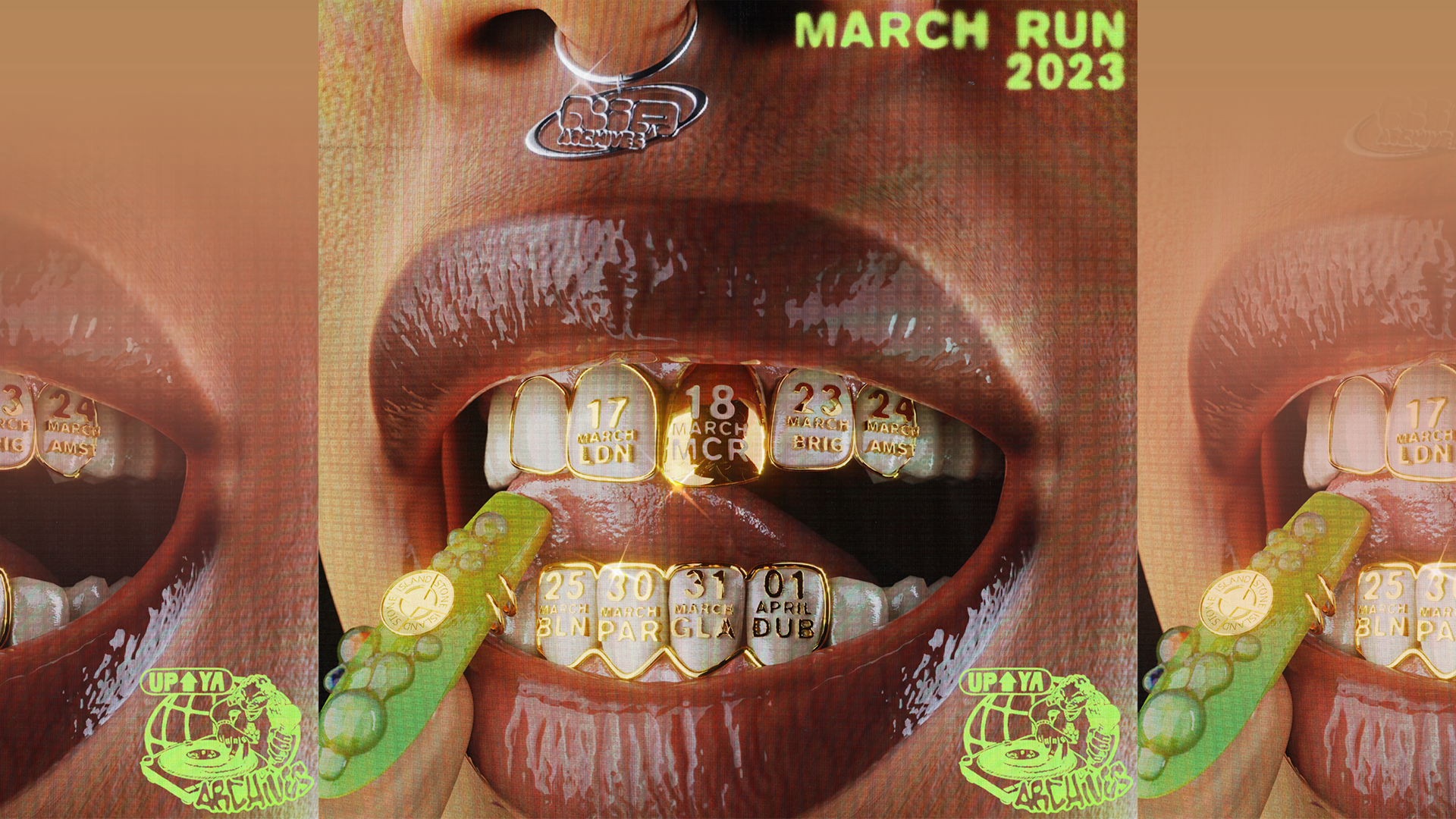 Nia Archives in a singular talent. Born in Bradford and growing up in Leeds before moving out at 16 to relocate to Manchester, her earliest memories of music are deeply rooted in her Jamaican heritage. A proud young British black woman who grew up in a predominantly white area, it's important to Nia to take up space in jungle as a young Black woman, representing her dual-heritage roots and carving out space for other Black women to see themselves in the genre. Heavily influenced by soundsystem culture and carnival - the good vibes, energy and uniting quality of which
undeniably teems through her music, she's also inspired by artists and icons like Grace Jones, Erykah Badu, Angela Davies, Lauryn Hill, Nina Simone, Maya Angelou and more - all women who in their own way have represented and pushed forwards generations of black women.
Now London based, Nia Archives is one of the most exciting and compelling new artists in the UK making cutting edge lo-fi jungle music. Representing her Jamaican roots, nodding to and paying homage to the rich history of the genre, in the last year alone Nia Archives has won the DJ Mag 'Breakthrough Producer 2022', NME Bandlab Award for 'Best Producer'; been named the BBC Introducing "Artist of the Year" as the first electronic artist to ever be awarded the prize, was awarded 3rd place in the BBC Sound of 2023 Poll, as well as winning the AIM Awards "One To Watch" prize and recently received a MOBO Award for the newly introduced "Best Electronic/Dance Act" category and a nomination for "Best Newcomer". Alongside further nominations, the shortlist for the BRITs "Rising Star" Award, the 2022 DJ Mag Awards for "Breakthrough Producer" and "Best Track" and tips from BBC Radio 1 Dance as a 'Future Star', Spotify as their 'Our Generation' cover star, Nia has also graced the covers of Mixmag and NME.
Her euphoria inducing, club ready productions peppered with cathartic and honest lyrics about her life and experiences on her 2021 debut EP Headz Gone West (including 'Sober Feels' on 7.5M+ global Spotify streams) and breakout EP Forbidden Feelingz (6.8M+ global Spotify streams) have taken the country by storm and have been given the seal of approval from tastemakers across the board from Rolling Stone UK, GQ, British Vogue, The Face, Pitchfork, The Fader, i-D, and CRACK. Her pre-summer
single "Mash Up The Dance" with Watch The Ride has been streamed over 2 million times and playlisted across BBC Radio 1, 6Music, 1Xtra, Kiss FM and more with the more recent carnival cut "No Time" (1Xtra B List) with Clipz, Beenie Man, ShaSimone and Cristale further cementing the jungle prowess.
Following an unforgettable and era defining "Summer of Jungle" that saw Nia Archives sell out a Secret Summer Rave and play all over the world from All Points East to Glastonbury, Los Angeles to New York, Rio De Janeiro to Notting Hill, this rising star continues to command the unwavering attention of the UK scene with recent singles including her euphoric Brazilian choir, Barbatuques, sampling club banger "Baianá" that's already clocked over 1.9M streams on Spotify alone and scored another BBC playlist hattrick with the BBC 6 Music (A List), BBC Radio 1 (C List) and BBC 1xtra (C list).
Most recently off the back of her record breaking debut Boiler Room, she continues to reframe the jungle narrative on "So Tell Me…", a warm and utterly timeless jungle roller lush with soaring strings, melodic piano harmonies and brooding bass guitar licks that speaks volumes on Nia's incredible talent not only as a producer but as a vocalist and songwriter.
The cherry on top? Nia recently announced her new party series "Up Ya Archives" with three UK shows before the end of the year, 30th November at The White Hotel in Manchester, and two London shows at Unit 48 on the 2nd and 3rd December selling out the dates in a matter of minutes.