SYNERGIE 01
23rd June 2022
The first instalment of new performative screening series "SYNERGIE"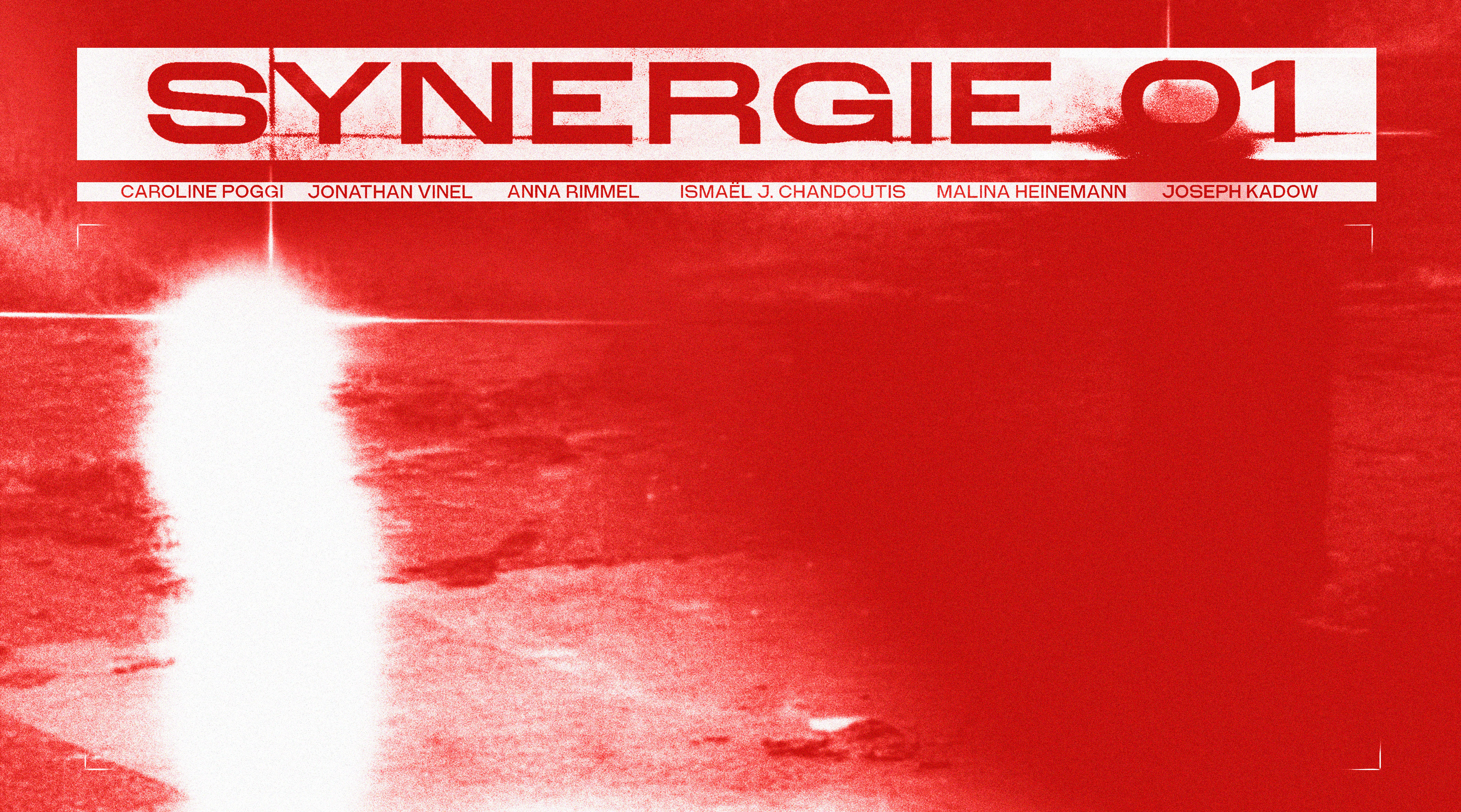 Flyer by Elliot Frydenberg, Photo by Jelena Luise
"Synergie" presents narrative film and digital media in conjunction with each other, in an attempt to soften the line between the two categories. Occasionally performance will interact with the screen, creating an instantaneous symbiosis between the viewer, the artists and the artwork. The films presented will invariably embody an experimental nature. The evening is curated and presented by Chima Okerenkwo. "Synergie 01" is an aggregate of four paragons of contemporary short film:
"Trannies Revenge"' by Irish Artist Anna Rimmel is a queer DIY-Punkfilm, which questions how language materialises in the world. The film will be accompanied by a live DJ set of the electronic soundtrack by composer Jasia Rabiej (Jśa) during the film.
"Our Legacy" by french filmmakers Caroline Poggi and Jonathan Vinel is working with archival and pornographic material to examinate familiar trauma and the consequences on the emotional state for the ones involved.
"Swatted" by french filmmaker Ismaël Joffroy Chandoutis is a documentary, only consisting out of footage from YouTube videos, videogames and animated imagery, investigating the internet phenomenon of "Swatting" - a real-life dangering livestream trend.
"Mouth of Ox" by artist Malina Heinemann and photographer Joseph Kadow is taking an excursion to the summit of Mt. Etna and uses multi-vocal storylines to merge the supernatural realm with the actual, and depicted environment - hovering between documentation, hallucination and transfiguration. The film will be accompanied by a live reading by Malina Heinemann during the film.
Running order:
"Trannies Revenge", Anna Rimmel [28min] + DJ set by Jśa
"Our Legacy", Caroline Poggi & Jonathan Vinel [24min]
[Intermission]
"Swatted", Ismaël Joffroy Chandoutis [21min]
"Mouth of Ox", Malina Heinemann & Joseph Kadow [32min] + live reading by Malina Heinemann