Xzavier Stone «I DARE YOU»
5th August 2022
concert
performance
PARTY
Launching both his new album and its' accompanying scent, Xzavier Stone brings an immense multi-sensory experience to Trauma Bar und Kino.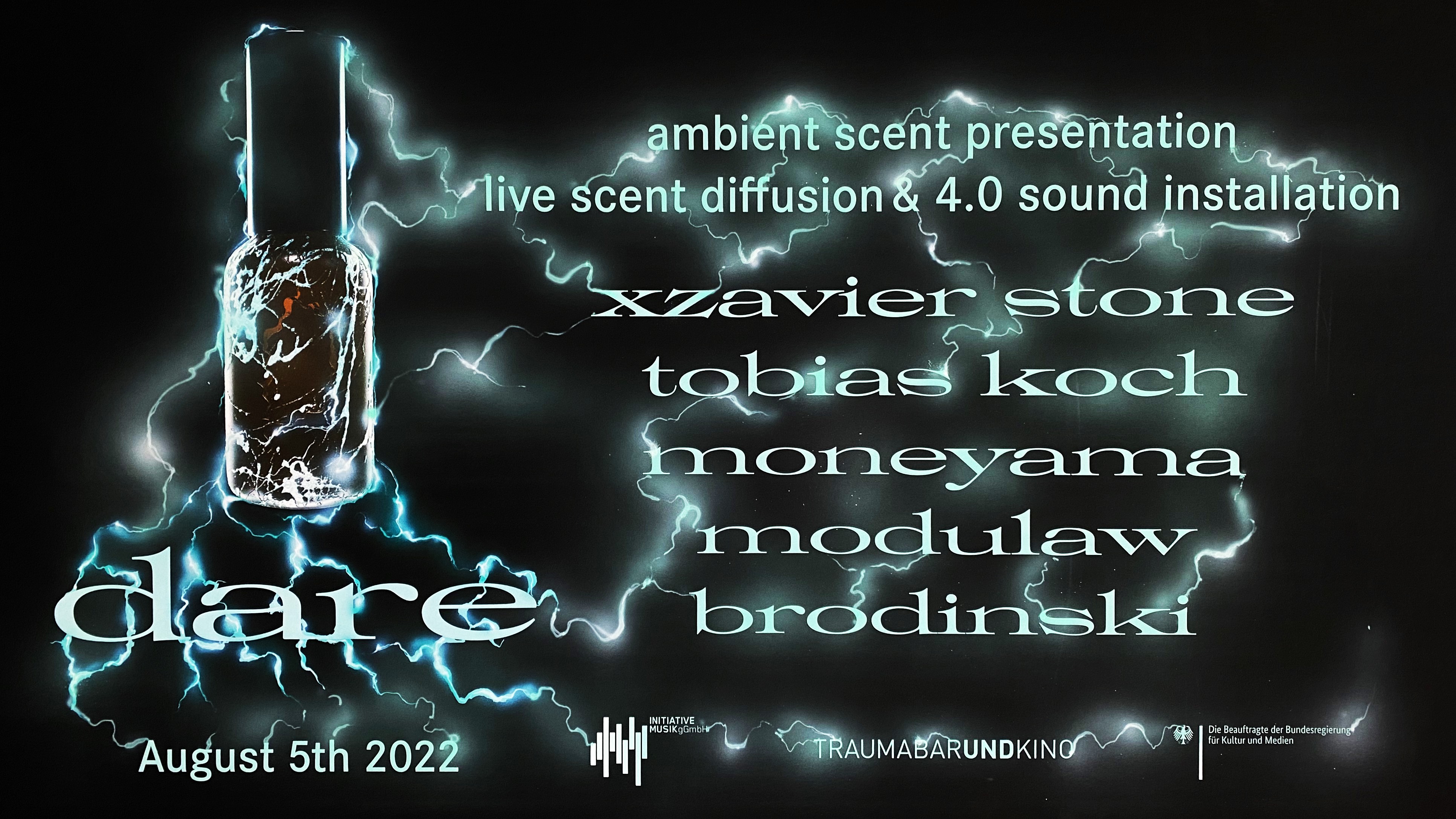 Swiss producer/vocalist Xzavier Stone - known for threading severe electronic music and sound design with harmony and off-kilter sensuality - will perform his much-anticipated new album «I DARE YOU» in its' entirety for the first time with live instrumentation. To expand the sonic landscape of the album, he has designed a perfume scent «dare» (which comes with a digital download of the album).
The album and scent presentation will include the scent diffusion of «dare» within the space, a 4.0 sound installation (inspired by the album), live performances and an afterparty with DJs Moneyama, Modulaw and Brodinski.
XZAVIER STONE (live)
https://soundcloud.com/xzavier_stone
TOBIAS KOCH (live)
https://www.instagram.com/tbiasmaria/?hl=en
MONEYAMA (DJ)
https://soundcloud.com/mariama-carter
MODULAW (DJ)
https://soundcloud.com/modulaw
BRODINSKI (DJ)
https://soundcloud.com/brodinskiofficial
Please join us for this wholesome gathering and immerse yourself in the realm of «dare».
Gefördert von der Beauftragten der Bundesregierung für Kultur und Medien und der Initiative Musik
www.kulturstaatsministerin.de
www.initiative-musik.de